Harlejo-Curated by Martha
Regular price
Sale price
$59.00 USD
Unit price
per
Sale
Sold out
When the sun goes down, it's time to light up the night and create a warm and inviting atmosphere. This is where the our versstile candle lantern comes in. It's the perfect accessory and addition to any outdoor space, whether you're hosting a dinner party, cocktail hour, or simply relaxing with friends and family.
This Harlejo design, curated by Martha Stewart herself, is a great way to add a touch of elegance and sophistication to your outdoor decor.
Share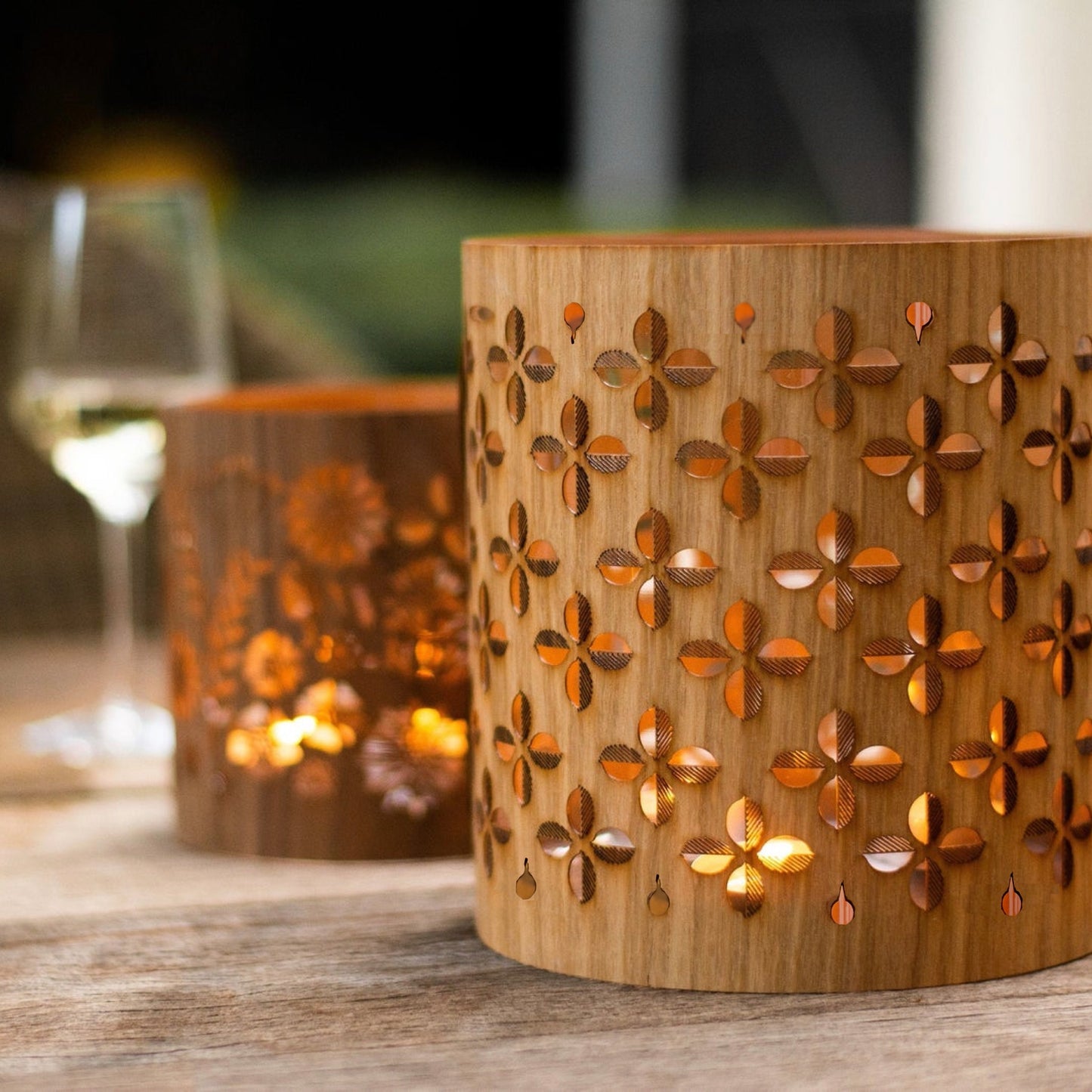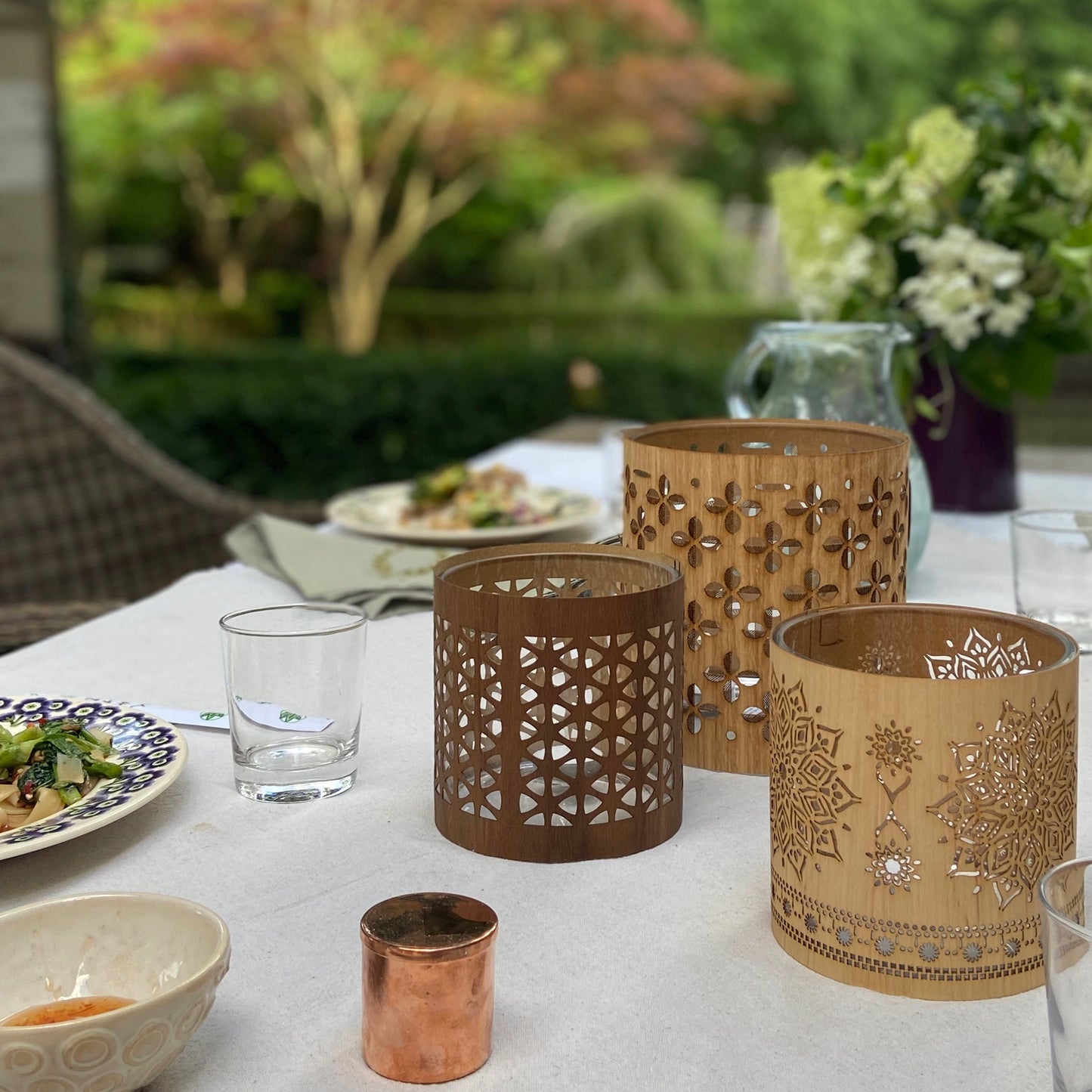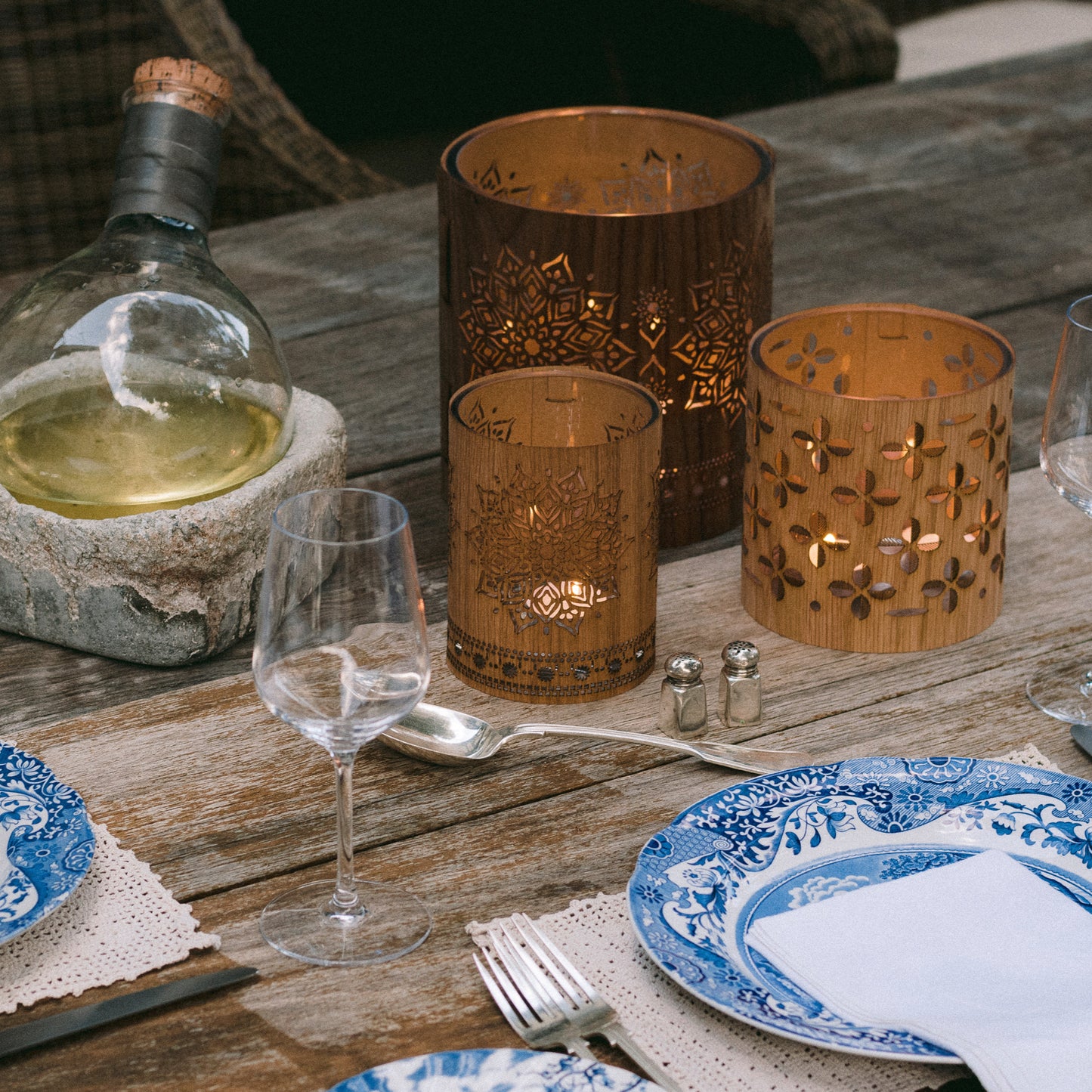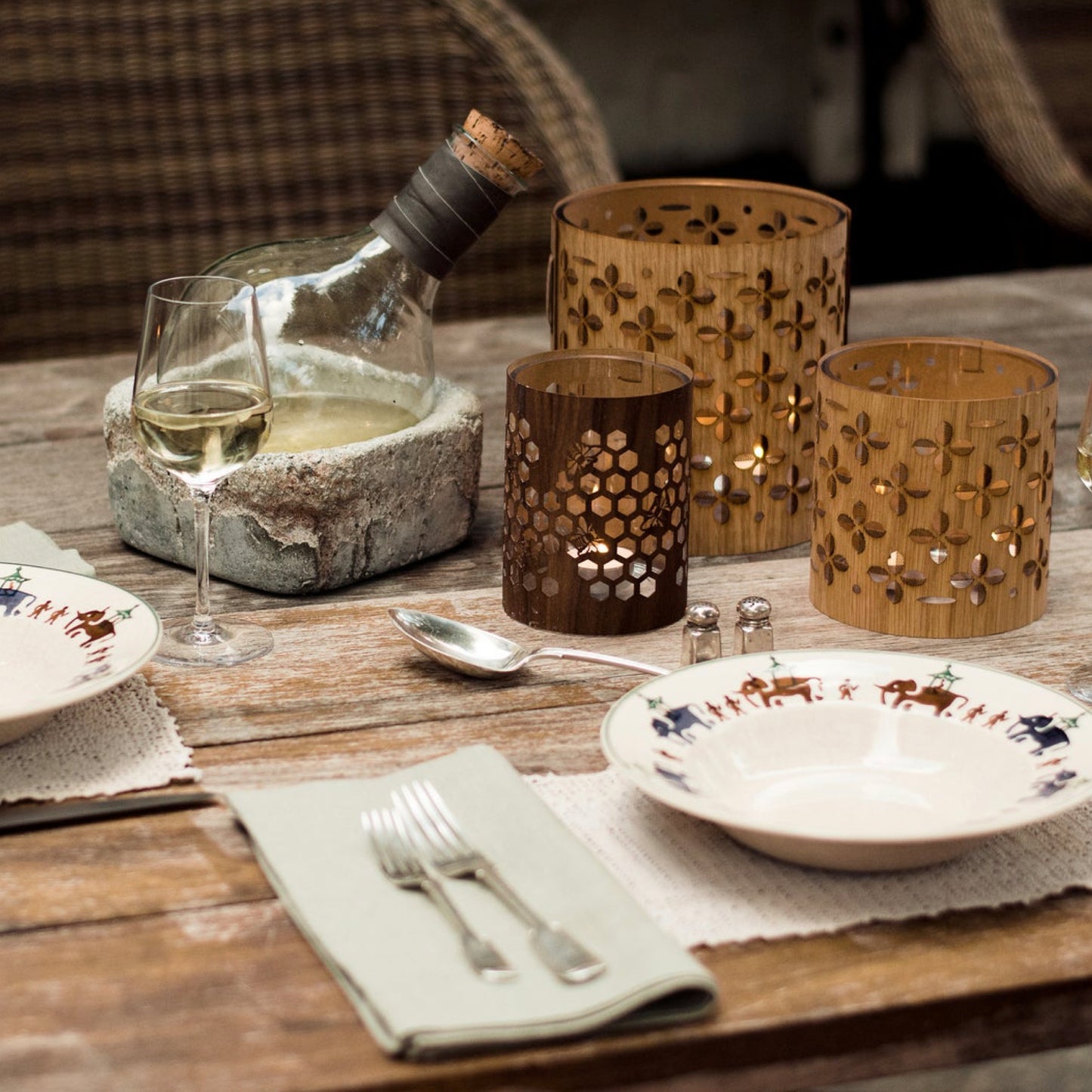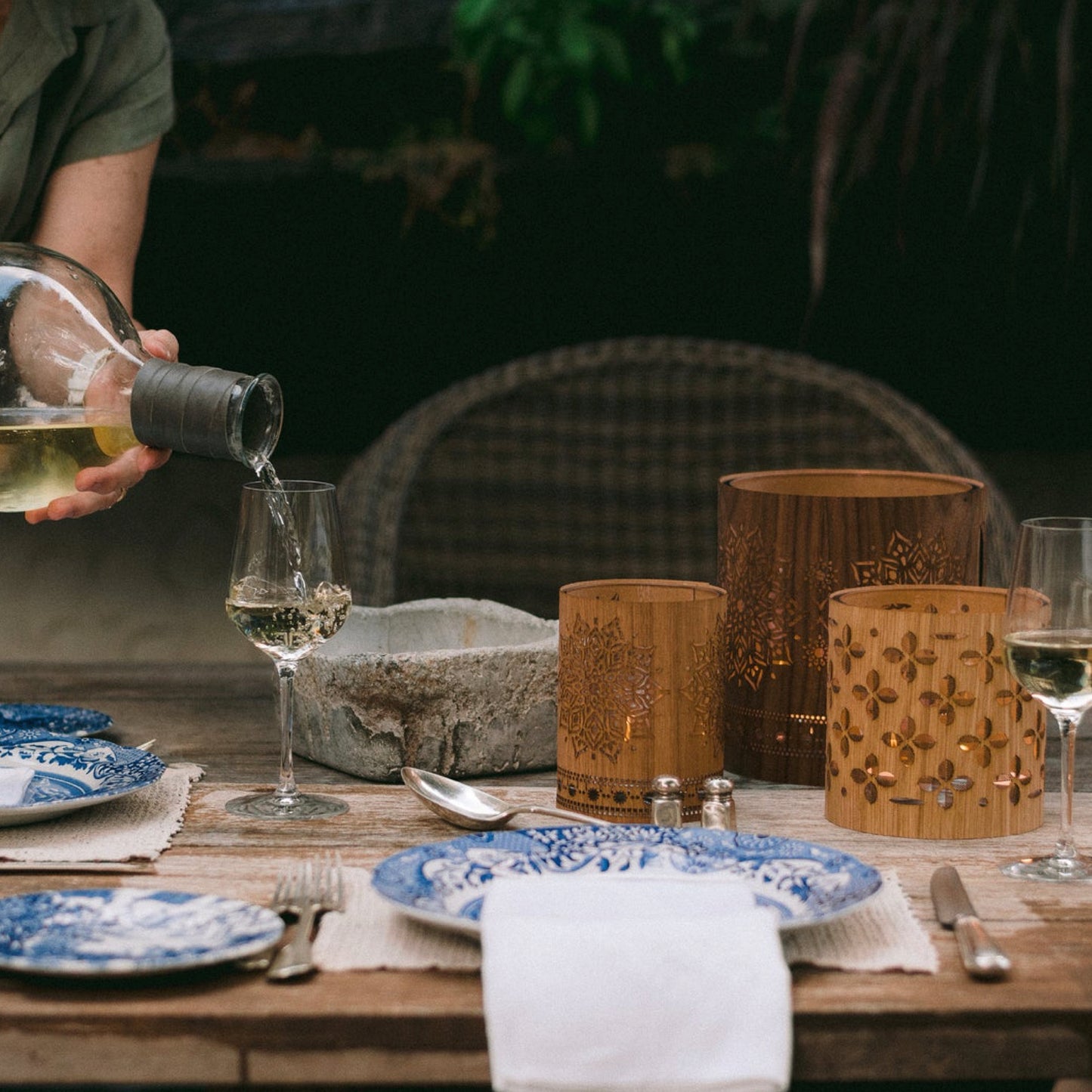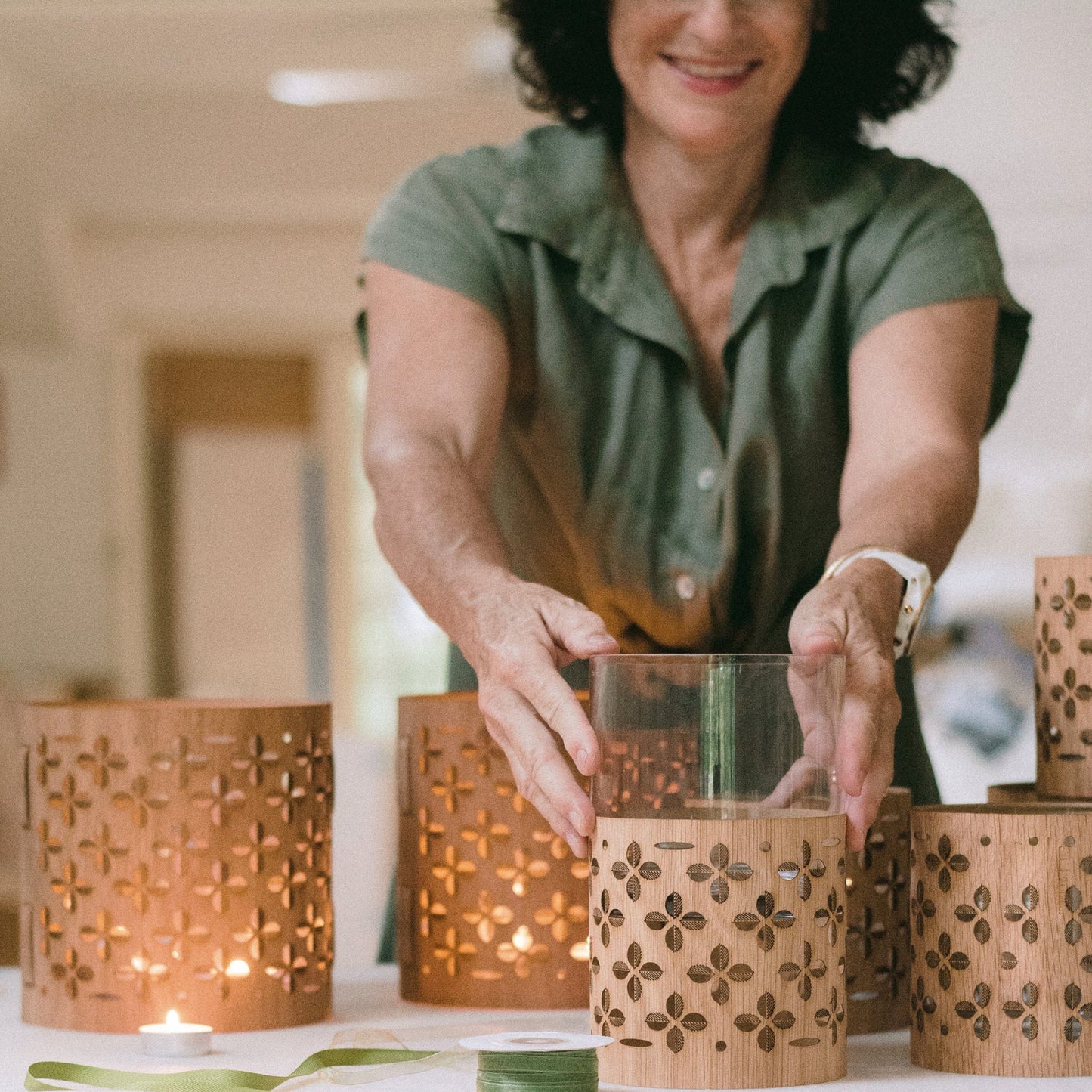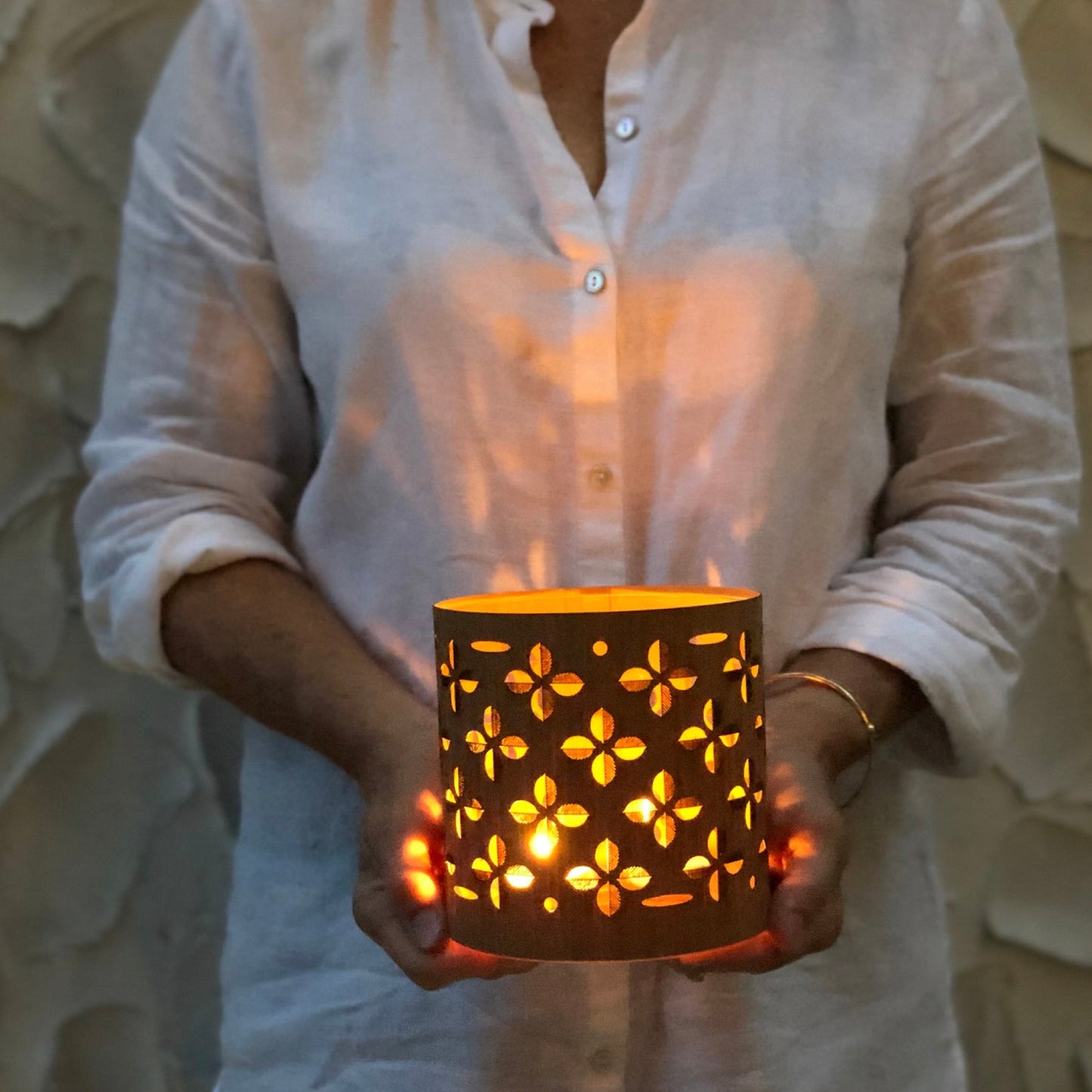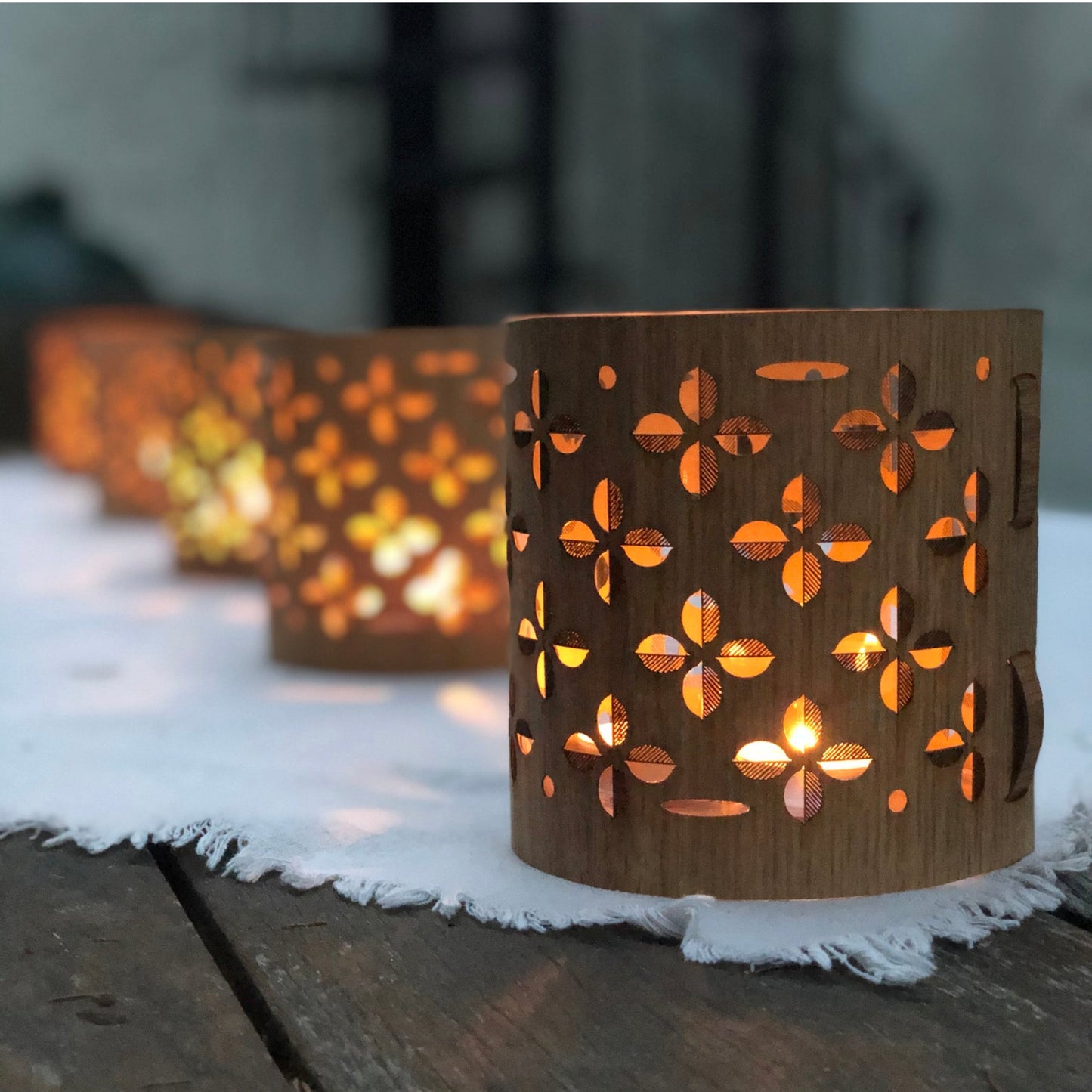 Originally the Jojo Lantern was part of the JOJO x Etsy collaboration......it was the most amazing, growing experience. I'm so pleased I took a second look at this design and re-envisioned the slashing details and the border.
Many of my customers have reached out to see if the jojo lantern would return to stock but sadly, that is not to be - but this design, though different, is faithful to the aesthetic essence. The slashing has been updated for strength, and the new angle lets out just tiny bit more light. The JoJo design was developed specifically to be executed in white oak but I have discovered the design works very well in maple as well so this is now also an option.
I also have had requests for lantern in my small size glass. Previously unavailable, this would be a nice addition for those who already have the jojo in large or medium sizes.
The design of this Lantern Cozy reflects a casual boho design sense. The repeating geometric pattern is beautiful by day, but comes to life at dusk when the candles are lit and the evening begins.
This lantern is fun and creative will add the perfect design touch to your evening.
I hope you enjoy the features
Natural White Oak or Maple Natural
solvent-free finishing oil
Handcrafted Easy to care for (Simply lift the cozy off the glass to clean the glass and then slip it back on again when the glass is dry. Your lantern is as good as new.)